Ascension by Zoe was born out of my relentless pursuit to heal my daughter using natural and holistic methods. Through this journey, I discovered the transformative power of spiritual healing tools and their ability to help us become our best selves both inside and out.
With the help of my three daughters, we have expanded our offerings to include a wide selection of high-quality spiritual tools, all with the mission of empowering everyone to unlock their full potential.
Thank you for joining us on this journey of self-discovery and growth. We are honored to serve you and look forward to sharing our passion with you.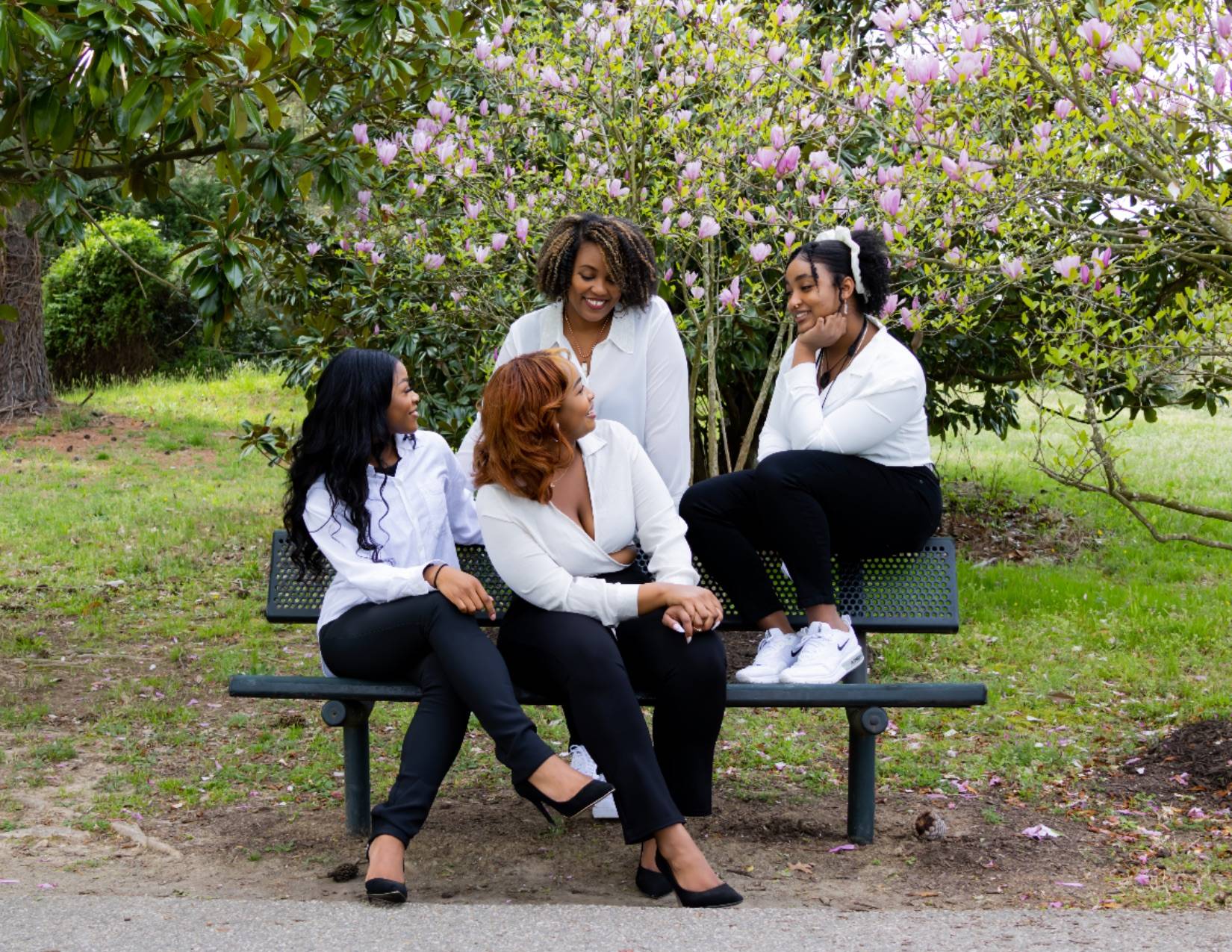 High Quality Spiritual Healing Tools
At Ascensions by Zoe, our aim is to provide exceptional spiritual healing tools and resources that will enable you to heal yourself mentally, physically, and spiritually, thus enabling you to be the best version of yourself, both inside and out.
Empowerment Through Knowledge
Our goal is to equip you with the knowledge necessary to heal yourself mentally, physically and spiritually, and to use our tools in your daily routine in a harmonious manner. We believe that everyone, regardless of their ethnicity, faith, or physical appearance, can connect with their higher selves.
Healing That Fits Into Your Life
Our approach is to integrate spirituality into your life in a way that is customized to your needs, preferences and lifestyle. Our committed team at Ascensions by Zoe is devoted to providing you with the resources you need to accomplish this.
Hello, I'm Melanie, the Founder of Ascensions By Zoe. I am incredibly passionate about helping individuals enhance their physical and spiritual well-being. At Ascensions By Zoe, myself and my team of young healers curate a diverse range of products aimed at supporting people on their journey to balance and self-discovery.
We believe that true wellness encompasses not only the physical body but also the spiritual and energetic aspects of our being. That's why we offer resources, including herbs, crystals, copper, and other holistic tools. These carefully selected items are designed to facilitate healing, promote self-reflection, and assist individuals in their pursuit of personal growth and transformation.
Each product in our collection is chosen with great care and intention, ensuring that it aligns with our vision of promoting harmony and well-being. Whether you're seeking natural remedies, energy tools, or spiritual aids, we have something to support your unique path.
At Ascensions By Zoe, we understand that the journey to self-discovery can be deeply personal. That's why we provide a nurturing and supportive environment, offering guidance and resources to help you tap into your inner wisdom. Our aim is to empower you to cultivate balance, embrace your true potential, and live a life filled with love, healing, and purpose.
I am honored to be part of your journey and to contribute to your growth and well-being. Together with my team, I am committed to providing you with high-quality products and resources that inspire and support your holistic journey.
Thank you for choosing Ascensions By Zoe as your trusted source for physical and spiritual healing. I look forward to accompanying you on this transformative path of self-discovery.
Executive Director Of Fulfillment
Greetings, I'm Naila Zoe, the Executive Director of Fulfillment at AscensionS by Zoe. I've been part of this team for over three years now, ensuring every customer order is fulfilled on time with top-notch quality. Prior to this, I worked as a waitress and briefly at Target while completing my studies. Working here has given me extensive knowledge in business packaging and operations. The best part about working at Ascension By Zoe is the freedom to contribute suggestions and creativity towards the business. At Ascensions By Zoe we take pride in our products and prioritize our customer's satisfaction. Our mission is to serve, heal and support people on their journey and be the one-stop-shop for all their needs.
Hi, I'm Makeda K and I've been the Operations Manager at Ascensions By Zoe for two and a half years. At Ascensions By Zoe, my responsibilities are quite diverse and include maintaining our website, overseeing all operations, creating media and imaging, and conducting research and product approval. Prior to joining AscensionS by Zoe, I was a makeup artist, photographer, and entrepreneur. Since joining the team, I've gained extensive knowledge about spiritual, physical, and mental healing, and have embarked on my own personal healing journey. My favorite aspect of working at Ascensions By Zoe is witnessing the positive impact we have on our customers. We've formed a close bond with them, and our amazing team has become like family. It's important to note that Ascensions By Zoe only offers products of the highest quality. We use them in our own homes and for our loved ones. Each member of our team is well-versed and committed to their role, making Ascension by Zoe a unique and unparalleled spiritual healing business.
Greetings, I'm Danielle, also known as Dani. At Ascensions by Zoe, I hold the roles of Inventory Specialist, Quality Control Specialist, and Processing Manager. Since joining the Zoe Team in 2021, I've been entrusted with monitoring the inventory, notifying the purchasing team of depleted stock of herbs and crystals, assessing the quality of the products we receive, and preparing and packaging them for orders. While these are my official job titles, everyone on the team lends a hand where needed. Before coming on board, I taught Kemetic Yoga and breath practices online after returning to my hometown of Hampton Roads, Virginia from Jacksonville, Florida. I'm grateful to witness the team's growth and feel honored to be a part of such a high-vibration group of women. With my Chiron in Taurus, the 11th house, being a part of this team has helped me heal a little more each day. Working at Ascensions by Zoe doesn't feel like a job; it's an integral part of my spiritual journey. We are a Soul Family working together towards a common goal of supporting others in their ascension process. Our passion and dedication shine through in the high-quality metaphysical tools and courses we offer.
Customer Relations Manager
Greetings, I am Nytahya and I serve as the Customer Relations Manager at Ascensions By Zoe. Having worked here for two years, I take care of all customer inquiries and ensure that our Zoe family's customer service experience is smooth and seamless. Working at Ascensions By Zoe has transformed me in many ways. I have developed increased confidence, a deeper appreciation for teamwork, and a stronger sense of accountability. Additionally, I use my spiritual gifts to assist our customers. Being a part of the Ascensions By Zoe family aligns with my soul mission. The most exciting aspect of working at Ascensions By Zoe is the team's dedication to valuing and embracing each other's ideas. We are a team of empowered black women with distinct stories to share, and we take pride in delivering our unique gifts to our customers.